About us
Balsam Hill™ is the leading provider of high-quality,
realistic artificial christmas trees
About Balsam Hill™
Imagine Christmas morning as you and your family are gathered around your Balsam Hill® Christmas tree. Children are giggling with excitement and happiness while the adults are sharing memories and laughing together, enjoying this special family time. You look at your tree, and although it has been decorated and displayed for weeks, it's the perfect shade of green, not a needle lies on the floor, and it looks so realistic that no one can believe that it is not a real tree. You smile and feel relaxed as you think about how easy it was to set up your tree, the welcome absence of sticky sap and needles throughout the house, and the stunning, realistic look that has brightened up the living room for over a month. This is the Christmas experience we hope to provide year after year through our luxurious, lifelike Christmas trees.
At Balsam Hill®, we are committed to creating the best Christmas trees on the market. Our founder, Mac Harman, was inspired to start Balsam Hill® by a family member who was allergic to live trees but wanted to create a festive atmosphere in his home during the Christmas time. When Mac's search for a lifelike artificial Christmas tree came up empty-handed, our mission was born to develop the most realistic and luxurious artificial trees. To accomplish this mission, our designers carefully craft our trees to mimic nature using site visits and cuttings from live trees as their guides. With our exclusive True Needle™ technology, our trees have foliage that is carefully crafted to match the subtle colour variations and feel of your favourite natural trees.
A MESSAGE
from
OUR FOUNDER
"We founded Balsam Hill™ with the simple goal of creating the world's finest artisan Christmas Trees. We are humbled and honored to receive so many public accolades for our products; yet we are most appreciative of the praise from thousands of our customers. I hope Balsam Hill will also win your praise this Christmas season."
— Mac Harman,
Founder & CEO
See media mentions »
View a video of our trees »
Shop Trees »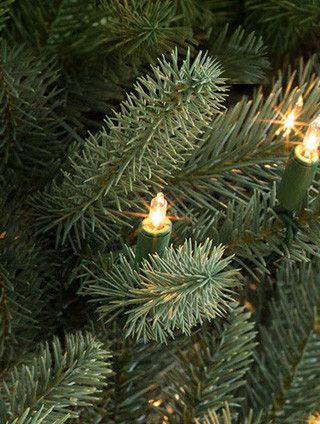 About our Christmas Trees

Just how real are our trees? First introduced in the U.S. in 2006, they are used annually by the top set designers of popular American TV shows. They even have been known to fool one of America's most savvy TV hosts into commenting on air about the "live" trees on her set. With customers around the world wanting the most realistic trees available, Balsam Hill® has shipped trees for years to countries all over the globe - including the UK, Ireland, France, Germany, and Australia. They routinely grace the lobbies of fine hotels and embassies around the world, and are used in Macy's famous Santaland exhibit in New York City. Fine retailers rely on us throughout the spring and summer to provide gorgeous, lifelike trees as backdrops for their Christmas photoshoots for their upcoming catalogs and advertisements. We have also been honored by the Good Housekeeping Research Institute whose expert panel named our BH Balsam Fir® the "best overall" artificial Christmas tree. Most importantly, our customers express their satisfaction with the trees they have chosen to be a part of their annual Christmas.
ABOUT BALSAM HILL UK
After years of shipping our lifelike trees from America to customers who were frustrated with the artificial trees found in the United Kingdom, we launched Balsam Hill UK in 2011 to introduce our most popular trees to customers across the UK and Ireland. Each of these trees features LED lights designed specifically for the UK market, so finally the world's most realistic faux trees are ready to plug in and light up your home without the hassle of using a step-down transformer.
At Balsam Hill® we strive for excellence in all that we do. We hope you will enjoy these very special trees with ultra-realistic True Needle® branches and LED lights. Our goal is for you to enjoy a picture perfect, hassle-free Christmas.